TV Central on the Royal Caribbean NZ – I am now undertaking a working holiday travelling from Sydney to New Zealand for 10 days on the Royal Caribbean's 'Ovation of the Seas'.
You probably have noticed a delay in posts due to the relaxing enjoyment on board, but everything is now up to date.
Go scenery scoping from the unrivaled perspective of the North Star®, the highest vintage point on any cruise ship. Explore cosmopolitan Sydney, home to Bondi Beach's turquoise waters and the architecturally unique Sydney Opera House. Then refuel with delicious, globally inspired dishes and robot-crafted cocktails as fresh as the crisp mountain air outside. And in between adventures onshore, fill each sea day with thrilling activities like surf sessions on the FlowRider®, simulated skydiving on RipCord®by iFLY®, and so much more. Only on Royal Caribbean. The cruise line voted Best Overall for 19 years running by Travel Weekly readers.  
I travelled on the "Ovation of the Seas' just 11 months ago to a mostly pleasant experience and was keen to use Royal Caribbean and the same cruise ship once again. However, what a difference a year makes.


To their credit, Royal Caribbean has first class food. There was absolutely no issues with the variety and quality of the food, nor the fantastic and cheery staff onboard. They take the experience to a new level and there is always someone nearby ready to take dishes, serve a drink or give information about the ship or things to do. Based on food and hospitality staff alone, Royal Caribbean deserves a 10/10.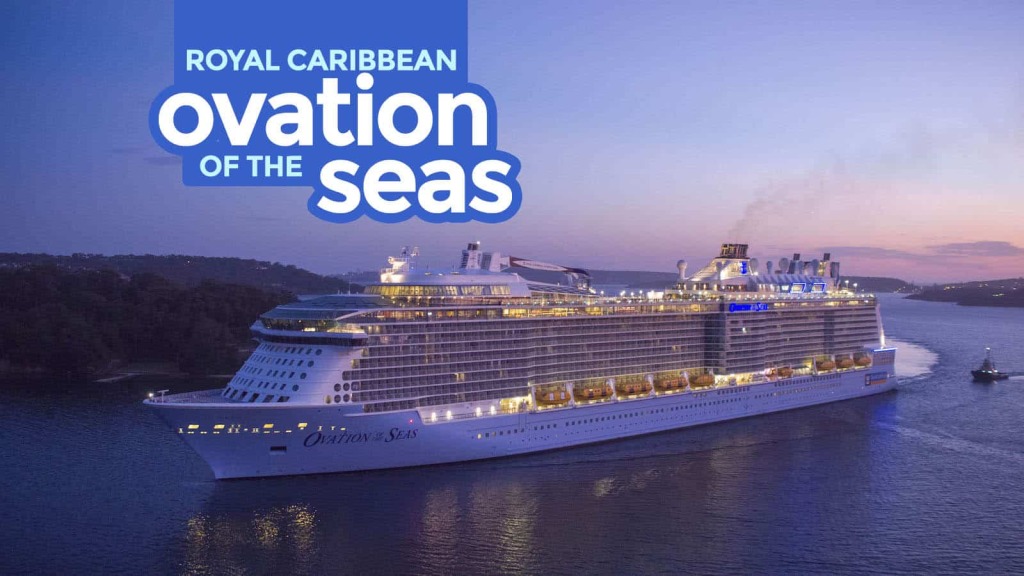 However, it is the 'small things' and the times you run into a complaint, where the level of service shines through and on this account, Royal Caribbean, so far, has not cut the mustard.
I am travelling with a friend that has a disability and cannot walk far and a wheelchair was booked on arrival. However, this was not ready or available at departure on Day 1, so my friend had to walk. Cruise ships are known to have frequent travelers in the form of the elderly and the disabled, so this oversight was disappointing.
Both our room and our friends room had requested single beds but there was a double in each room on arrival. To their credit, this was rectified within 4 hours.


Obviously, in this day and age, people would like to have access to WI-FI, but the packages onboard are way out of reach for the average punter. For two devices across 10 days, Royal Caribbean will charge you around $650 AU for the trip, a more than 100% increase on what I paid 11 months ago on the same ship. That price is about the equivalent to one third of the entire cost of the trip.
Myself and the three people I was travelling with decided to put some money on our 'Sail Pass' bringing in AU dollars. However, Royal Caribbean use US dollars so there is an exchange in currency needed. My fellow travellers got three helpful people in Guest Services who stated, "we can absolutely do that for you but we advise against it as our on board exchange rate is very poor compared to the mainland. You are better off allowing charges to go directly to your credit/debit card so you are using your bank's exchange rate'. Based on this advice my friends did not hand over cash.
However, I did not get this warning and within a few seconds, I immediately lost nearly $100. They would not reverse this, simply telling me, 'some staff are more friendly with their advice than others'.


On previous trips, guests would have to attend a mandatory safety briefing. This year, Royal Caribbean have opted for a simpler process where you can watch the safety videos through the app and just check in at your muster point. Whilst this definitely sounds more efficient, over 400 passengers had not completed this prior to departure – even after multiple call outs – and departure was delayed.
The times and activities on the app often do not match up. This means you might see an activity available at 3pm so hit reserve, only to find out that the only time available is 5.30pm. Although most might think this is just because someone else had quickly reserved before you – that 3pm slot will remain for 10, 20, 30+ minutes, despite not being available.
As a test for this review to see how complaints are handled, I sent a complaint in writing about some services but until now have not received a response.
Although the average punter would not be concerned about this, I have found the media liaison section of Royal Caribbean both unhelpful and unresponsive at times. I had requested no monetary gain from Royal Caribbean, but rather support from the company to actually advertise their products and services throughout the blogs and make avail any experience that could be photographed for this trip for the readers. Although a request was put in 4 months before the trip, a simple 'no' was given just a week prior to departure.
After reading reviews of Royal Caribbean and other cruises when there is a health outbreak, it is disappointing that cruiser experiences are so negative with the main concern lack of information.


So perhaps for the average holiday maker that receives good weather, calm seas, delicious food and great service from their hospitality staff then you might be inclined to give a great review – as I did just 11 months ago on the same ship.
However, if not everything goes to plan, or you are someone with a disability, or you are someone that requires affordable internet, or you need to address concerns with management (or in my case the media unit) then this reviewer would not recommend Royal Caribbean holistically.
However, in saying that, I am on Day 3 of 10 and the experience may improve and will provide another update in a couple of days.
All posts are now up to date and look out for a very special holiday podcast with an Australian acting legend, whom you will know from A Country Practice and A Place to Call Home.
With love
Aaron Ryan
Editor/Owner
TV Central
TV Central on the Royal Caribbean NZ
Link to Flight Centre cruises HERE so readers can check out all cruise lines
TV Central on the Royal Caribbean NZ
TV Central News HERE