Podcast | Colin Fassnidge (My Kitchen Rules) – This is a return podcast for Collin Fassnidge, after interviewing him in October last year for the new series Kitchen Nightmares, which was a ratings success for Channel 7.
He is the author of Four Kitchens – available now and published by Random House and also another book titled The Commonsense Cook.
He was the restaurant owner of Banksia in Sydney and operates The Castlereagh.
On this podcast, Colin Fassnidge chats about:
if being in people's own home is a home court advantage
the emotional part of cooking
if Nigella has taught him anything
whether this season is lighter in tone or fiery
the unique flavours across Australia
if the type of relationship between contestants plays any advantage
if any of his kids will follow his same career
the wind up of Banksia
his restaurant, Castlereagh
presenting a serious news category at the Logies
MasterChef winning Best Reality Program
what is coming up next
My Kitchen Rules – Monday to Wednesday at 7.30pm on Channel 7 and 7plus


TV Central Seven content HERE
Thanks to Nav Kaur at Seven for organising this podcast
Pick your player below. The podcast is also available through Apple Podcasts, Deezer, Amazon, iheart Radio and more
Link to Castlereagh HERE
My Kitchen Rules
Australia's favourite cooking show, MKR, returns with Nigella Lawson and Manu Feildel for an exciting new season starting 7.00pm Sunday, 7 August on Channel 7 and 7plus.
It's state versus state as the beloved competition gets back to its original, winning recipe: real people cooking real food in their own homes, serving treasured family recipes and love on a plate to the judges and their fellow contestants.
Each team will bring their A-game as they compete to win the coveted MKR crown, moving one step closer to realising their lifelong food dreams. Which team will impress the judges, score big with fellow contestants and triumph in the heat of the kitchen?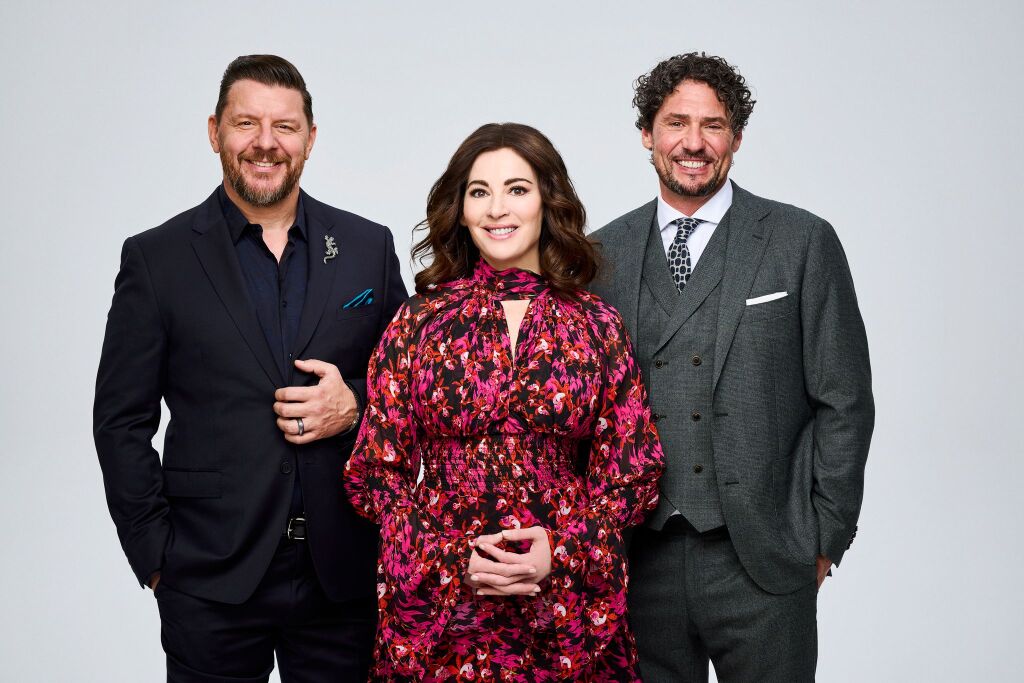 Colin Fassnidge