November on Paramount+ – Paramount+ highlights for the month of November include Paw Patrol, Rubble & Crew, Assassins Club, Lawmen: Bass Reeves, Monster High, Danger Force, The Loud House, The Patrick Star Show, Blues Clues & You, Waco: The Aftermath, NCIS: Sydney, The Curse, Pay or Die, Bossy Bear, Anderson Spida Silva,, Dungeon & Dragon: Honor Among Thieves, Good Burger Two, CMT Smashing Glass, Mafia Mamma and Rush Beyond the Lighted Stage.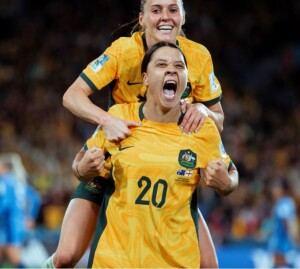 Football In November


ALL MONTH LONG
ACTION-PACKED FOOTBALL
It's non-stop football action in November on Paramount+.
Starting the month off, the CommBank Matildas will play their third and final match of their opening AFC Olympic Qualifiers stage when they face Chinese Taipei on Wednesday, 1 November live from 9.00pm AEDT. The Tillies will be looking to secure the win and advance to the next stage, to continue their journey in booking their place in the 2024 Olympics.
The AFC Champions League continues on Paramount+ with matches throughout the month for both East and West Groups, as Melbourne City fly the flag for Australia in the premier Asian club competition.
The Subway Socceroos start their Qualifiers for the 2026 World Cup, as they face Bangladesh on Thursday, 16 November live from 7.30pm AEDT before tackling Palestine later in the month.
Plus, the Liberty A-League Womens Round 3-6 and Isuzu UTE A-League Mens Round 3-5 are underway across November.
Comedy Paramount Pictures


WEDNESDAY, 1 NOVEMBER
FEATURES
Get ready to laugh until you cry with the hilarious lineup of comedy specials coming exclusively to Paramount+! From classic comedies to fan-favourite sequels, we've got something for everyone. It's a laughter-packed lineup that'll have you in stitches!
A Very Brady Sequel Rat Race
Airplane! The Brady Bunch Movie
Airplane II: The Sequel The First Wives Club
Coming To America Wayne's World
Beverly Hills Cop Wayne's World 2
Beverly Hills Cop II Zoolander
Beverly Hills Cop III Zoolander 2
Chicago The Truman Show
Election
Good Burger
Hot Rod
How To Lose A Guy In 10 Days
I Love You, Man
No Strings Attached
Paw Patrol (Season 10)


WEDNESDAY, 1 NOVEMBER
BRAND NEW SEASON
The hit animated preschool series PAW Patrol, produced by Spin Master Entertainment, features heroic rescue pups Chase, Marshall, Rubble, Rocky, Zuma and Skye– who are led by a tech-savvy boy named Ryder.
PAW Patrol season 10 will follow the PAW-some pack of pups, on even more action-packed rescue missions and adventures– whether it's deep in the unexplored regions of the jungle or out-of-this-world trouble in Adventure Bay.
Together they work hard to protect the Adventure Bay community believing no job is too big, no pup is too small!
Rubble & Crew (Season One)


WEDNESDAY, 1 NOVEMBER
BRAND NEW EPISODES
Produced by Spin Master Entertainment, Rubble & Crew follows Rubble and his pup family as they use their awesome construction vehicles to build and repair whatever the town of Builder Cove needs in high-stakes adventures.
The series marks the first television spin-off for preschool powerhouse PAW Patrol, which will celebrated its milestone 10th anniversary this year.
Set in the community of Builder Cove, a neighbouring town to PAW Patrol's Adventure Bay, Rubble & Crew centres on Rubble, the funny and optimistic leader of the construction crew. In the small, quickly growing town, lots of things are still needed for the community to come together, including a bigger airport, train station, bridges, tunnels, schools, fire stations, parks and more. Rubble and his construction pup family–his pup cousins Mix, Wheeler, Charger, Motor, along with Grandpa Gravel and Auntie Crane–must work together to tackle and build all the projects the town needs.
Ink Master (Season 15)


WEDNESDAY, 1 NOVEMBER
EXCLUSIVE NEW SEASON
Produced by MTV Entertainment Studios and Truly Original, Ink Master is hosted by artist-entrepreneur, culture enthusiast, and lead vocalist for pop/punk band Good Charlotte, Joel Madden.
Three-time Ink Master champion DJ Tambe joins this season's judging panel, which includes returning judges Ryan Ashley, the first female tattoo artist to win the competition, and Nikko Hurtado, one of the world's best colour-realism artists.
In the new season of Ink Master, 15 new artists enter the shop to battle in the ultimate tattoo competition, where they will compete in grueling Flash Challenges and epic Elimination Tattoos in hopes of walking away with $250,000 and the title of "Ink Master."
The Ink Master Season 15 contestants have been announced as Aaron Davis-Holloway, Bobby Johnson, Bryan Black, Charlene Ngo, Dave Patel, David Martinez, Freddie Albrighton, Glenn Cuzen, Jenna Kerr, Jessica Valentine, Joel Mejia, Jon Mesa, Jozzy Camacho, Koral Ladna and Sydney Dyer.
Assassins Club


FRIDAY, 3 NOVEMBER
BRAND NEW ACTION FEATURE
Assassins Club is a high-stakes action thriller featuring Henry Golding (Crazy Rich Asians, Snake Eyes), Noomi Rapace (Prometheus, The Girl with the Dragon Tattoo), Daniela Melchior (Fast X, Guardins of the Galaxy Vol. 3), and Sam Neill (Jurassic World: Dominion, The Twelve).
In Assassins Club, an elite assassin is given his final contract and must kill seven people around the world, only to discover the targets are equally skilled assassins hired to kill him. His only shot to survive is to uncover the mastermind behind the deadly plot.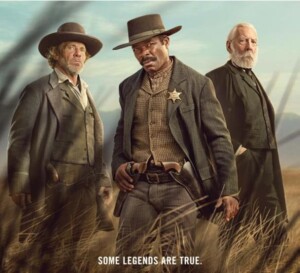 Lawmen: Bass Reeves


SUNDAY, 5 NOVEMBER
EXCLUSIVE NEW SERIES
The anthology series stars executive producer and Emmy Award nominee David Oyelowo, Lauren E. Banks, Demi Singleton, Forrest Goodluck, Emmy Award winner Barry Pepper, Honorary Oscar recipient Donald Sutherland and Emmy Award nominee Dennis Quaid.
Revealing the untold story of the most legendary lawman in the Old West, Lawmen: Bass Reeves follows the journey of Reeves (Oyelowo) and his rise from enslavement to law enforcement as the first Black U.S. Marshal west of the Mississippi. Despite arresting over 3,000 outlaws during the course of his career, the weight of the badge was heavy, and he wrestled with its moral and spiritual cost to his beloved family. Lawmen: Bass Reeves is an all-new, standalone anthology series and future iterations will follow other iconic lawmen and outlaws who have impacted history.
The cast includes Shea Whigham and Garrett Hedlund as guest stars, and, in recurring roles, Joaquina Kalukango, Lonnie Chavis, Grantham Coleman, Tosin Morohunfola, Dale Dickey, Rob Morgan, Ryan O'Nan, Margot Bingham, Mo Brings Plenty, Justin Hurtt-Dunkley and Bill Dawes.
Monster High (Season One)


SUNDAY, 5 NOVEMBER
BRAND NEW EPISODES
Catch all new episodes of Monster High.
Monster High follows Clawdeen Wolf, Draculaura, Frankie Stein and Deuce Gorgon, as they discover who they are, embrace their differences, and learn to be fierce and fearless at the one place they all belong: Monster High.
The stellar voice cast behind the fashionable monsters include: Gabrielle Nevaeh Green as Clawdeen Wolf, Courtney Lin as Draculaura, Iris Menas as Frankie Stein, Tony Revolori as Deuce Gorgon, Kausar Mohammed as Cleo De Nile, Valeria Rodriguez as Lagoona Blue, Alexa Kahn as Torelei Stripe, Alexander Polinsky as Heath Burns, and Debra Wilson as Headmistress Bloodgood.
Danger Force (Season Three)


WEDNESDAY, 8 NOVEMBER
BRAND NEW EPISODES
Cooper Barnes and Michael D. Cohen return as Captain Man and Schwoz in this spinoff of Henry Danger.
The superhero and his inventor recruit four children to attend their Swellview Academy for the Gifted. The crimefighters-in-training try to harness their frequently troublesome and sometimes uncontrollable superpowers as they learn to work as a team. The students include Chapa, a girl who gains the ability of electrokinesis, Mika, who develops the ability of sonic scream, Miles, the brother of Mika who develops the power of teleportation, and Bose, who gains the power of telekinesis.
In the season three, the kids are living regular lives after leaving Danger Force, but when their mothers go missing, they have to reunite with Captain Man to find them.
The Loud House (Season Seven)


WEDNESDAY, 8 NOVEMBER
BRAND NEW EPISODES
The Lincoln family returns in November with all new episodes.
Tune in for more chaotic adventures with Lincoln Loud, a middle child and only son in a large family of 11 children. Alongside his right-hand man Clyde, Lincoln finds new ways to survive in such a large family every day.
The Patrick Star Show (Season One)


WEDNESDAY, 8 NOVEMBER
BRAND NEW EPISODES
SpongeBob fans, are you ready for brand new episodes?
The Patrick Star Show is the second spinoff of the popular animated series SpongeBob SquarePants and follows a younger Patrick Star living at home with his family, where he hosts his own variety show for the neighbourhood from his television-turned-bedroom.
Long-time voice of Patrick Star, Bill Fagerbakke lends his voice as the young adult Patrick alongside new cast members: Tom Wilson (SpongeBob SquarePants) as Cecil Star; Cree Summer (Rugrats) as Bunny Star; Jill Talley (SpongeBob SquarePants) as Squidina Star and Dana Snyder (The Penguins of Madagascar) as GrandPat Star. Summer also voices Grandma Tentacles, Squidward's Grandma.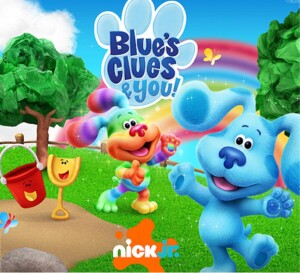 Blues Clues & You (Season 4)


WEDNESDAY, 8 NOVEMBER
BRAND NEW EPISODES
In Blue's Clues & You, beloved puppy Blue invites viewers to join her and Josh on a clue-led adventure to solve a puzzle. With each paw print, the viewer is inspired to interact with Josh and Blue to figure out Blue's Clues.
Each game of Blue's Clues involves problem-solving, viewer interaction, and of course, a stop for "mailtime!"
In all new episodes, beloved puppy Blue invites viewers to join her and Josh on a clue led adventure to solve a puzzle. With each paw print, the viewer is inspired to interact with Josh and Blue to figure out Blue's Clues.
WACO: The Aftermath


THURSDAY, 9 NOVEMBER
EXCLUSIVE NEW SERIES
Co-inciding with the 30th anniversary of the tragic events at Mt. Carmel that began on February 28, 1993, WACO: The Aftermath focuses on the fallout of the Waco disaster: the trials of the surviving members of the Branch Davidian sect and the rise of homegrown terrorist, Timothy McVeigh.
The five-episode limited series also provides a broader context for the escalation of the American militia movement, which foreshadows the infamous attacks of the Oklahoma City bombing and the storming of the U.S. Capitol on 6 January.
Cast includes: Michael Shannon (George & Tammy), Emmy and Tony winner John Leguizamo (When They See Us), Emmy nominee Giovanni Ribisi (The Offer) , David Costabile (Billions), J. Smith Cameron (Succession), John Hoogenakker (Dopesick), Keean Johnson (Euphoria) and Abbey Lee (Lovecraft Country).
NCIS: Sydney (Season One)


FRIDAY, 10 NOVEMBER
EXCLUSIVE NEW SERIES
Filmed against the spectacular backdrop of one of the world's most breathtaking harbour cities, NCIS: SYDNEY is the first-ever international series from the global NCIS franchise outside of the US, and sees rising international tensions in the Indo-Pacific. The brilliant and eclectic team of U.S. NCIS Agents and the Australian Federal Police (AFP) are grafted into a multi-national taskforce, to keep naval crimes in check, in the most contested patch of ocean on the planet.
The NCIS: SYDNEY team will be led by NCIS Special Agent Michelle Mackey played by Olivia Swann (DC's Legends of Tomorrow, The River Wild) and her 2IC AFP counterpart, Sergeant Jim "JD" Dempsey played by Todd Lasance (Without Remorse, Spartacus: War of the
Damned). They are joined by Sean Sagar (The Covenant, Mea Culpa) as NCIS Special Agent, DeShawn Jackson; Tuuli Narkle (Mystery Road: Origin, Bad Behaviour) as AFP Liaison Officer, Constable Evie Cooper; Mavournee Hazel (Shantaram, Halifax: Retribution) as AFP Forensic Scientist, Bluebird 'Blue' Gleeson and William McInnes (The Newsreader, Total Control) as AFP Forensic Pathologist, Dr Roy Penrose.
The Curse


SATURDAY, 11 NOVEMBER
EXCLUSIVE NEW SERIES
Co-created and executive produced by Benny Safdie and Nathan Fielder, The Curse is a genre-bending series that explores how an alleged curse disturbs the relationship of a newly married couple as they try to conceive a child while co-starring in their new home-improvement show.
The series stars Oscar® Winner Emma Stone (La LaLand, The Favourite), Nathan Fielder (The Rehearsal) and Benny Safdie (Oppenheimer). Guest stars include Oscar nominee Barkhad Abdi, Emmy® nominee Corbin Bernsen and Constance Shulman.
The Curse is a co-production of SHOWTIME and A24. Fielder also serves as a director. Emma Stone executive produces alongside Dave McCary and Ali Herting through their Fruit Tree banner. Josh Safdie also executive produces through their Elara banner.
Library Features Collection


MONDAY, 13 NOVEMBER
FEATURES COLLECTION
With a mix of suspense, laughter, and heartwarming tales, Paramount+ is your destination for thrilling new movies that will keep you entertained and captivated. Don't miss out on these incredible additions to our streaming platform.
About Time Get Out
Along Came Polly Kindergarten Cop
Ambulance Marry Me
American Gangster Oblivion
American Made Scarface
Apollo 13 Ted
Atomic Blonde Ted 2
Battleship The 40 Year-old Virgin
Bee Movie (12th) The Bad Guys
Beethoven The Big Lebowski
Beethoven's 2nd The Green Mile
Belfast The Holiday
Bridesmaids This Is The Night
Brokeback Mountain Together
Casino Twister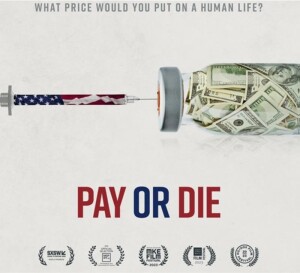 Pay Or Die


TUESDAY, 14 NOVEMBER
EXCLUSIVE INVESTIGATIVE DOCUMENTARY
Today, nearly 2 million Americans are being held for ransom. Without insulin, they'll be dead in days.
Pay Or Die follows families on the receiving end of these ransom notes, revealing the harrowing reality of life with chronic illness in the richest country in the world.
From a mother-and-daughter struggling to rebuild their lives after losing their home when they had to spend their rent money on insulin, to a young adult diagnosed with type 1 diabetes during the COVID-19 pandemic, to a Minnesota family thrust into the national spotlight when their 26-year-old son dies from rationing his insulin, Pay or Die lays bare the human cost of America's insulin affordability crisis.
Bossy Bear (Season One)


WEDNESDAY, 15 NOVEMBER
BRAND NEW EPISODES
Overly enthusiastic extrovert Bossy Bear and thoughtful introvert Turtle are unlikely besties who make the perfect team for navigating silly childhood adventures in their Koreatown-inspired city of Pleasantburg.
Bossy Bear is a 22-minute animated series based on the books by David Horvath.
Anderson Spider Silva


THURSDAY, 16 NOVEMBER
EXCLUSIVE BIOGRAPHICAL DRAMA
Anderson Spider Silva, tells the life of the fighter who became one of the most famous athletes in world.
Based on incredible real-life events, Anderson Spider Silva tells the story of the fighter in Curitiba, where he lives with his aunt and meets the love of his life. With a child on the way, he begins to struggle professionally and finds his true calling.
After a tournament in Japan, he wins his first international title, which causes his career to take off until he becomes a world champion. However, fame takes him away from his family and he faces several difficulties. Anderson reinvents himself through his perseverance, focus and the desire to go back to doing what he loves most: fighting to stay at the top of the MMA world.
Executive produced by Anderson Silva, created by Marton Olympio and with Caito Ortiz as general director, the series features the actors: William Nascimento, Bruno Vinicius and Caetano Vieira playing Anderson Silva, in their adult, adolescent and child phases, respectively.
Anderson Spider Silva will also feature renowned singer and actor Seu Jorge, who plays the fighter's uncle, and Tatiana Tiburcio, who plays Anderson's aunt, both responsible for the athlete's education. Additional cast includes Douglas Silva, Iza Moreira, Jeniffer Dias, Larissa Nunes, Livia Silva, Milhem Cortaz and Vaneza Oliveira.
Dungeons & Dragons: Honor Among Thieves


FRIDAY, 17 NOVEMBER
EXCLUSIVE NEW ADVENTURE FEATURE
Join a charming thief and a motley crew of unlikely adventurers in an exhilarating quest to recover a long-lost relic. As their journey unfolds, their adventurous escapade takes an unexpected twist when they cross paths with dangerous
adversaries. Dungeons & Dragons: Honor Among Thieves is a rollicking adventure where wit, charm, and charisma collide with perilous encounters in an epic pursuit of the past.
The cast is led by the charismatic Chris Pine (Star Trek, Wonder Woman), and features Michelle Rodriguez (Fast X, Widows), Regé-Jean Page (Bridgerton), Justice Smith (Jurassic World: Dominion, Pokemon: Detective Pikachu), Sophia Lillis (IT, Nancy
Drew and the Hidden Staircase), and Hugh Grant (The Undoing, Love Actually).
Good Burger Two


THURSDAY, 23 NOVEMBER
EXCLUSIVE COMEDY FEATURE
The highly anticipated film sequel follows Dexter Reed (Kenan Thompson) and original cashier Ed (Kel Mitchell), as they reunite in the present day at fast-food restaurant Good Burger with a hilarious new group of employees.
In addition to Thompson and Mitchell, Good Burger 2 stars Lil Rel
Howery (Get Out) as Cecil McNevin, Jillian Bell (Murder Mystery 2) as
Katt Boswell, Kamaia Fairburn (Blockbuster) as Mia, Alex R. Hibbert
(THE CHI) as Ed2, Fabrizio Guido (Perry Mason) as Mr. Jensen, Elizabeth
Hinkler (The Good Doctor) and Emily Hinkler (The Good Doctor) as
Cindy and Mindy and Anabel Graetz (Free Guy) as Ruth. The film will
also feature surprise celebrity cameos as well as original Good Burger
cast members who are reprising their roles: Josh Server as Fizz, Lori
Beth Denberg as Connie Muldoon and Carmen Electra as Roxanne.
The original '90s sketch first aired on All That in 1994 and was centred around fast-food restaurant Good Burger and its clueless cashier Ed, played by Mitchell from Seasons 1–5. The feature film Good Burger was released worldwide on 25 July, 1997, by Paramount Pictures.
Later, in the All That revival series in 2019, Mitchell returned to guest star as Ed, who has been working at Good Burger for 20 years as manager of the trainees.
Mafia Mamma


THURSDAY, 30 NOVEMBER
BRAND NEW COMEDY FEATURE
Mafia Mama is a comically thrilling tale where a mild-mannered suburban mom is thrust into an unexpected inheritance: her late grandfather's mafia empire in Italy. With guidance from the firm's trusted consigliere, she embarks on a hilariously unconventional journey, defying everyone's expectations, all while finding herself entangled in the midst of a deadly mob war.
Mafia Mama stars an ensemble of talented actors, including Toni Collette (Hereditary, The Staircase), and Monica Bellucci (The Matrix, Malena).
Rush Beyond The Lighted Stage (2010)


THURSDAY, 30 NOVEMBER
NEW MUSIC DOCUMENTARY
Rush: Beyond the Lighted Stage (2010) is an intimate and compelling documentary that explores the remarkable journey of the legendary Canadian rock band, Rush.
From their humble beginnings in Toronto to their status as enduring progressive rock icons, the film provides a deep dive into the lives and enduring friendship of band members Geddy Lee, Alex Lifeson, and Neil Peart.
Through rare footage and interviews, it celebrates their groundbreaking albums, their unique approach to music, and the dedicated fan base known as "Rushians." The documentary offers a heartfelt tribute to one of the most iconic rock bands, providing fans and music enthusiasts with a rare glimpse into the extraordinary world of Rush beyond the stage.
Coming Soon To Paramount+


PAPER DOLLS
THE GILDED AGE SEASON TWO
SOUTH PARK EVENT SERIES #5
FINESTKIND
More TV Central Paramount+ content HERE
About Paramount+
You can stream 20,000 hours of unique stories, iconic stars, live sport and a mountain of entertainment on Paramount+ for $8.99 per month for a monthly subscription or $89.99 for an annual subscription.
Join the conversation:
@ParamountPlus
@ParamountPlusAU