Foxtel highlights for the month of March include Selling Houses Australia, Succession, Perry Mason, The Cruise: Welcome Aboard, Beyond Paradise, Sanditon, Better, Rise of the Billionaires, Rain Dogs and Gotham Knights.
The headliners
Selling Houses Australia (s15)
Following a season that was greatly impacted by COVID-19 border closures limiting their ability to film freely around the country, real estate guru Andrew Winter, design expert Wendy Moore and landscaper Dennis Scott return for another bumper round of spectacular home renovations in Selling Houses Australia's milestone 15th season.
Duration: 60 mins x 10 | Premiering Wednesday March 22 at 8.30pm | LifeStyle
Succession (s4)
With the sale of Logan Roy's media conglomerate Waystar Royco to tech visionary Lukas Matsson edging ever closer, tensions continue to rise within his family, as Shiv, Kendall and Roman look to the future. Elsewhere, wedding bells are in the air for Connor, while Shiv and Tom's marriage hangs by a thread.
Duration: 60 mins x 10 | Premiering Monday March 27 Express at 1pm, encore at 8.30pm | Fox Showcase
The ones you can't miss
Perry Mason (s2)
When season two of legal drama Perry Mason picks back up, our titular lawyer has turned his newly acquired firm with Della Street and Paul Drake to resolving civil cases, tentatively forging a new career path while avoiding the drama of dealing with dangerous criminals.
Duration: 60 mins x 8 | Premiering Tuesday March 7 Express at 1pm, encore at 8.30pm | Fox Showcase
The Cruise: Welcome Aboard
If you've ever thought about dipping your toe into the world of cruising, then this is the docuseries for you. Cameras jump aboard two new luxury cruise liners aimed at a younger demographic known as 'wanderlusters', where the aim of the game is fun, adventure, living your best life and capturing the ultimate selfie.
Duration: 60 mins x 8 | Premiering Monday March 6 at 8.30pm | Real Life
Beyond Paradise
This Death in Paradise spin-off follows DI Humphrey Goodman and his fiancée Martha Lloyd in their new home near the Devonshire coast, as she pursues her dream of running her own restaurant while he heads up a new team on the local force. But if peace and quiet is what they're after, they'd better think again.
Duration: 60 mins x 6 | Premiering Express Saturday March 4 at 8.30pm | BBC First
Sanditon (s3)
Fans are set for an exciting finale in this third and final instalment of the Regency-era period drama, loosely based on Jane Austen's unfinished novel. Despite Charlotte's betrothal to Ralph Starling, her heart still belongs to the dashing Alexander Colbourne. Elsewhere, some new arrivals are sure to stir things up.
Duration: 60 mins x 6 | Premiering Express Wednesday March 22 at 8.30pm | BBC First
Must-watch entertainment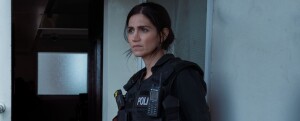 Better
From the producers of Chernobyl and This Is Going to Hurt comes this gripping new British crime-drama, starring Leila Farzad as DI Lou Slack – a bent cop who's finally forced to confront two decades of dodgy deals with powerful Leeds underground crime boss Col McHugh head-on when her son almost dies.
Duration: 60 mins x 5 | All episodes available Tuesday March 14 at 11am | On Demand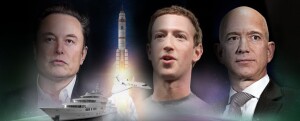 Rise of the Billionaires
This fascinating docuseries takes a closer look at five of the tech world's most formidable titans – Elon Musk, Mark Zuckerberg, Jeff Bezos, Sergey Brin and Larry Page – from their scandals and feuds to their decadent lifestyles, their meteoric rises to the top and how they came to dominate modern society.
Duration: 60 mins x 4 | Premiering Monday March 6 at 7.30pm | Fox Docos
Rain Dogs
This dark but hope-filled comedy from newcomer Cash Carraway, loosely based on her memoir Skint Estate: Notes from the Poverty Line, centres around four creative souls on the fringes of society – punky-progressive writer Costello Jones, her privileged soulmate Selby, her all-over-the-map pal Gloria and her mature-beyond-her-years daughter, Iris.
Duration: 30 mins x 8 | Premiering Express Tuesday March 7 at 9.30pm | Fox Showcase
Gotham Knights
When Bruce Wayne is murdered and Gotham City swiftly descends into chaos, the Caped Crusader's adopted son, Turner Hayes, finds himself at the top of the list of suspects. After he forms an unlikely alliance with the children of Batman's enemies – also framed for his murder – they set about trying to clear their names in this latest spin-off set in the DC Comics Universe.
Duration: 60 mins x 13 | Premiering Express Thursday March 16 at 8.30pm | Fox8
March 1
Fox Arena – Dr. Phil (Season 20) 9.30am
Dr. Phillip C. McGraw's show draws on his 25 years of experience in psychology, sociology and observation. Beginning his TV career as the resident expert on human behaviour on Oprah Winfrey's daily talk show, Dr. Phil continues to deal with real issues in his blunt style, using his background in psychology to offer helpful advice.
Fox Arena – Skin A&E (Season 1-3) 6.30pm
Top dermatologists in a specialist clinic assist members of the public suffering from a range of skin conditions. They treat cysts, lipomas, undiagnosed rashes and more.
A&E – Trucking Hell (Season 3) 4.00pm
Following men and women working in the heavy recovery business, as they tackle jack-knifed lorries, crashed HGVs and roadside breakdowns.
A&E – Cars That Rock With Brian Johnson (Season 1) 7.30pm
In addition to being the lead singer of AC/DC, Brian Johnson is a car enthusiast who likes to head to racetracks and take the wheel of supercars. Now he's sharing his passion for vehicles with viewers on "Cars That Rock."
Real Life – Police Ten-7 (Season 14) 7.30pm
In New Zealand, the term 'Police Ten 7' means 'Police have arrived on the scene'. This unique fly-on-the-wall reality series brims with action as it follows urban cops on the beat.
Real Life – First Responders (Season 1) 8.30pm
The First Responders operate 24 hours a day, 7 days a week, 365 days of the year. New Zealand averages 870,000 calls for urgent help every year and as soon as that call comes in, the race against time to save a life begins.
BBC Earth – Foxes: Their Secret World (Season 1) 7.30pm
In this unique series, Steve Backshall explores every aspect of fox life; an animal that's a true natural history success. The fox is secretive, spending much of its life out of sight. The fox is secretive, spending much of its life out of sight. In this engaging two-part special, Steve explores the life of these often vilified and misunderstood creatures.
March 2
Lifestyle Home – My Lottery Dream Home (Season 13) 8.30pm
David Bromstad helps people who have just won the lottery look for a new home that suits their exact tastes and budget.
Crime & Investigation – Killers (Season 2B) 8.30pm
The show profiles victims who met their killers or alleged killers at work. Each one-hour episode takes viewers through the twists and turns of the investigation, the arrest, and the quest for justice.
March 3
Real Life – Paramedics: Emergency Response (Season 1) 8.30pm
Paramedics: Emergency Response follows MD Ambulance emergency responders as they race through the streets to answer 911 calls. Handling thousands of emergencies every year, they're some of the busiest paramedics in the country, and this fast-paced series puts viewers in the front seat of the ambulance.
Investigation Discovery – American Detective With Lt. Joe Kenda (Season 2) 8.30pm
Lt. Joe Kenda, one of the toughest, most experienced homicide detectives in ID history, is back exclusively on discovery+ with an all-new series. Over the years, Kenda has heard about cases that defy logical investigations so confounding that they feel more scripted in Hollywood than reality.
MTV – World Stage Gorillaz (Season 1) 9.10pm
Grammy-award winning alternative-rock band Gorillaz headline MTV World Stage. Known for their unforgettable virtual performances, the band is sure to bring plenty of excitement to what will be an amazing EMA weekend.
MTV – The Real Friends Of WeHo (Season 1) 10.00pm
A group of friends consisting of influential and successful LGBTQ+ celebrities, personalities and entrepreneurs, live, love and pursue their passions in the West Hollywood community.
March 4
Fox Docos – Live At The Metro Theatre – Gotye (Season 3) 7.30pm
Melbourne's Gotye brings a mini-orchestra to Sydney's Metro Theatre to breathe life into his bedroom recordings. Performed July 29th, 2007.
Crime & Investigation – Queen Of Meth (Season 1) 9.30pm
One of America's most notorious drug dealers, Lori Arnold, sister of actor Tom Arnold, takes a break from her mundane Ohio factory job to confront her criminal past in her Iowa hometown in this rollicking and emotional three-part series.
BBC First – Beyond Paradise (Season 1) 8.30pm
This spin-off from Death in Paradise follows DI Humphrey Goodman and his fiancée, Martha, as they leave London to start a new life on the Devon coast.
March 5
TLC – The Family Chantel (Season 3) 7.30pm
Pedro starts asking questions about his estranged father, but he doesn't get the support he expected. Against her family's advice, Winter gets engaged to her on-again, off-again boyfriend. Nicole is standing by her man despite her family's disapproval.
March 6
Fox Docos – The Rise Of Billionaires (Season 1) 7.30pm
From the award-winning team at 72 Films, this four-part series explores the origin stories of Jeff Bezos, Elon Musk, Mark Zuckerberg, Sergey Brin and Larry Page; the digital entrepreneurs who have built modern society. Told through evocative archive and intimate testimony the series takes audiences to heart of their stratospheric rises.
Real Life – The Cruise (Season 1) 8.30pm
A fun filled series that looks at life onboard two glitzy, brand-new cruise ships in two of the world's most stunning locations – the Caribbean and The Mediterranean. But this isn't any typical cruise. It's a new concept aimed at a new and younger demographic – the 'Wander Lusters' and the Instagram selfie takers – these ships are all about fun, adventure and living your best life.
Lifestyle – Surgeons: At The Edge Of Life (Season 5) 8.30pm
The highly acclaimed series Surgeons: At the Edge of Life returns to reveal the pioneering work of some of the country's top surgeons. In the UK, three million major operations are carried out every year, and some of the most difficult ones are performed at world-renowned Royal Papworth and Addenbrooke's hospitals in Cambridge.
Lifestyle Food – MasterChef: The Professionals (Season 15) 7.30pm
Gregg Wallace and chefs Marcus Wareing and Anna Haugh preside over the UK's most revered cooking competition. 32 professional chefs will strive to demonstrate their outstanding skills, commitment and creativity to convince the judges they are worthy of the highly-esteemed title of MasterChef: The Professionals champion.
A&E – American Pickers: Best Of (Season 5a) 8.30pm
Kick back, relax, and get ready for a barrel of laughs. Watch as Mike and Frank take you on an uproarious journey of their best picks and pranks.
MTV – Catfish UK (Season 3) 7.50pm
The hosts set out to help people who are worried that their online relationships are not all they seem, and travel the U.K. in search of the real people behind the profiles.
Nickelodeon – Transformers: EarthSpark (Season 1) 3.00pm
After the end of the Transformers' war, the Malto family moves to Witwicky, Pennsylvania, to start a new life but their lives soon get entangled with a group of Terran Transformers.
Nick Jnr – Bubble Guppies (Season 6) 7.50pm
In Holiday Land, there's a town for every holiday – until Pirate Myra uses Wizard Grouper's magic wand to turn every town into Pirate Town; it's up to Molly and Gil to restore Holiday Land back to normal.
March 7
Fox Showcase – Perry Mason (Season 2) 8.30pm
The world's most renowned fictional lawyer is back on the case in this exciting HBO series that tells the origin story of master criminal defence attorney Perry Mason. Set in 1930s Los Angeles, this edgy, noirish update puts a new spin on the iconic character with Mason (Matthew Rhys) as a low-rent private investigator who digs into controversial cases.
Fox Showcase – Rain Dogs (Season 1) 9.30pm
Rain Dogs is a wild and punky tale of a mother's love for her daughter, of deep-rooted and passionate friendships, and of brilliance thwarted by poverty and prejudice. Told with a dark lick of humour and an anarchic attitude, Rain Dogs stars Daisy May Cooper as Costello Jones, Jack Farthing as Selby, Ronkẹ Adékoluẹjo as Gloria Duke and Fleur Tashjian in her debut role as Iris Jones.
Fox Docos – Fashion At War: Crafting The Nazi Brand (40 Minute Special) 7.35pm
Before becoming the luxury brand we all know today, Hugo Boss manufactured uniforms for the Nazi party during World War II.
Real Life – 24 Hour Baby Hospital (Season 1) 9.30pm
The Rotunda is the world's longest running maternity hospital. It's the busiest maternity hospital in all of Europe, where close to one million Dubliners have been born and an average of 24 babies are born every day. This series brings viewers behind closed doors with parents and staff in the most intimate of ways as they experience moments that will change their lives and be remembered and retold for generations to come.
Lifestyle – River Cottage Reunited (Season 1) 8.30pm
River Cottage Reunited follows Fearnley-Whittingstall and his team in their smallholding in east Devon as they tend to the garden and care for their animals. As part of a 'protect the woodlands' campaign, the show also encourages people to eat more venison and demonstrates how to grow and cook fresh food using wild ingredients, sea vegetables and various kinds of sea fish.
Discovery – Blowing Up History Specials 1-2 (Season 5) 9.30pm
Scientific investigation and CGI animation reveal the hidden secrets of iconic structures and monuments from around the globe, demonstrating how they were designed, built, used and, in some cases, lost and rediscovered.
March 8
Crime & Investigation – Two Shallow Graves (Season 1) 7.30pm
The fate of the missing McStay family remains a mystery for three years until their bodies surface in two shallow graves in the desert; prosecutors accuse Chase Merritt of the crime, and the trial begins with each side presenting their case.
Nickelodeon – Kids Choice Awards (2 Hour Special) 5.30pm
Kids' Choice Awards are back again, with your favourite stars, top musical performances, and more slime than you can handle!
March 9
Investigation Discovery – Devil In Suburbia (Season 1) 8.30pm
The stories of ordinary folks who confront the evil that was always right in front of them. Through the examination of home video, and by returning with our insiders to emotionally resonant locations, we shine new light on shocking crimes to reveal what was missed in the days, months, and years before tragedy changed everything.
March 10
Fox Arena – Top Chef (Season 20) 1.30pm 
Bravo's "Top Chef" returns for a milestone 20th season with World All-Stars in London featuring 16 of the greatest competitors from "Top Chef" iterations around the globe facing off in the fiercest showdown the culinary series has seen.
March 11
Fox Docos – Up Close And Personal – T.Rex (60 Minute Special) 7.30pm
This film review draws on the recollections of T.Rex insiders, such as Bill Legend, the only surviving member of the classic early seventies line up and a team of rock journalists. Also featured is superb archive footage of T.Rex in performance.
Investigation Discovery – Murdaugh Murders: Deadly Dynasty (180 Minute Special) 9.30pm
The powerful Murdaugh family has held sway over the South Carolina "low country" for a century until now. Murder, corruption, and deception are revealed as Alex Murdaugh, 4th generation of the legal dynasty, stands accused of enough felony charges to sentence him to more than 700 years in prison and the saga continues.
TLC – Call In The Cheapskates (60 Minute Special) 8.30pm
America's biggest spenders are calling in the Cheapskates in a bid to stop their ridiculous splurging. From dumpster diving to human poop composting, these cash splashers are ready to kick their expensive habits and embrace the life of a Cheapskate.
March 12
Discovery Turbo – Street Outlaws: No Prep Kings (Season 3) 6.30pm
Street racers battle at rough, untested tracks across the country and earn points depending on how they perform. Whoever has the most points at the end is crowned the true No Prep King!
Discovery Turbo – Street Outlaws: The Great Eight (Season 1) 9.30pm
The top eight racers from the qualifier race get a chance to compete in a new event, The Great 8, for $15,000 and gain coveted points toward the championship.
March 13
History – Walking Britain's Lost Railways (Season 3) 7.30pm
Rob Bell is back on track, exploring the abandoned train routes that once made Britain's railways the envy of the world. This isn't however just a series for rail enthusiasts, Rob examines Britain's landscapes, elements of the nation's history, and visits forgotten worlds that disappeared when the lines were closed – as well as some new ones that have sprung up in their place.
History – The Trojan Horse – On The Trail Of A Myth (60 Minute Special) 9.30pm
A gigantic wooden horse is loaded with Greek soldiers and presented to the Trojans as a gift. Unsuspecting, they swallow the bait and pull the horse into the city. Under cover of darkness the Greeks slip out of the horse and open the gates to their comrades. Only hours later the mighty Troy goes up in flames.
Lifestyle Home – Celebrity IOU (Season 3) 8.30pm
Home renovation experts, brothers Drew and Jonathan Scott, help Hollywood A-listers surprise their dear ones with splendid and heart-warming home renovations. This season features celebs such as: Halle Berry, Lisa Kudrow, Snoop Dogg.
Animal Planet – Mountains Monsters (Season 6B) 9.30pm
It's Bigfoot or bust for the AIMS team as they head back to the Tygart Valley on a mission to go after a massive Sasquatch that they know roams these hidden hills.
March 14
Fox Arena – Blowing LA (Season 1) 9.30pm
We follow the LA hairdressers who are at the peak of their game, giving glimpses into the lifestyles of the rich and famous who spend $800-$2400 on a blowdry.
Fox Docos – Slim Aarons: The High Life (70 Minute Special) 7.30pm
Slim Aarons spent his life documenting jet-setters, movie stars and beautiful people doing beautiful things during the 50's, 60's and 70's. In "The High Life," the story behind some of his most fabulous photographs are revealed among white sand beaches, longing palms and relaxed, gorgeous faces.
Lifestyle Home – House Hunters Renovation (Season 14) 7.30pm
Home buyers tour three for-sale homes and choose the one that is the perfect fixer-upper. The added bonus? Cameras also capture what happens after the home is purchased and the renovation project begins.
Lifestyle Food – The Chocolate Queen (Season 3) 9.30pm
Celebrated Australian 'Chocolate Queen' Kirsten Tibballs is a leading pastry chef and chocolatier extraordinaire. In this series Kirsten presents an array of incredibly clever and innovative tricks, tips and cheats to bring the wow factor to home baking.
Crime & Investigation – Manhunt: The Wests (Season 1) 9.30pm
Told by those who lived it, some speaking for the first time, this is the definitive, untold story of how Fred and Rosemary West became Britain's most notorious killer couple.
Discovery – Expedition X (Season 3) 8.30pm
Explorer Josh Gates has put together a team to undertake investigations delving into realms beyond the "unknown." Jessica Chobot and Phil Torres join his quest to mount unprecedented expeditions into the unexplained and perhaps unexplainable.
March 15
Fox8 – Superman & Lois (Season 3) 8.30pm
SUPERMAN & LOIS opens weeks after Superman's blowout defeat of Ally Allston. Clark and Lois are now working at the Smallville Gazette together and enjoying small town life. But the Kents' romantic bliss only shines a light on how isolating "the secret" can be, as Chrissy struggles to balance a new love interest and her friendship with Lois.
BBC Earth – Super Fast Falcon (1 Hour Special) 7.30pm
This film follows a young family of wild falcons as they grow up in downtown Chicago. It also joins renowned bird handler Lloyd Buck, who puts his trained peregrines to the test.
BBC Earth – Humpback Whales – A Detective Story (1 Hour Special) 8.30pm
On 12 September 2015, two tourists were rescued from the Pacific Ocean off the coast of California. A breaching humpback whale had landed on top of them, breaking their kayak and propelling them underwater. Miraculously they survived. The story made headlines across the world.
March 16
Fox8 – Gotham Knights (Season 1) 8.30pm
Batman is dead, and a powder keg has ignited Gotham City without the Dark Knight to protect it. In the wake of Bruce Wayne's murder, his adopted son Turner Hayes is framed for killing the Caped Crusader, along with the children of some of Batman's enemies: Duela, an unpredictable fighter and skilled thief who was born in Arkham Asylum and abandoned by her father, Harper Row, a streetwise and acerbic engineer who can fix anything, and her brother Cullen Row, a clever transgender teen who is tired of being polite and agreeable.
Fox Docos – World's Most Expensive Cruises (Season 2) 6.30pm
The World's Most Expensive Cruise offers exclusive access and behind-the-scenes insight aboard the most luxurious ship ever built.
March 18
Fox Docos – The Ultimate Review – Green Day (1 Hour Special) 7.30pm
This is a stunning retrospective featuring a comprehensive and detailed study of the music of Green Day, on stage, on film and on record. The film features rare live footage from film and television archives around the world, and more.
MTV – Are You The One? (Season 9) 6.20pm
A group of young singles looking for love mixes and mingles in paradise as they try to identify their predetermined Perfect Matches with potentially huge prize money on the line.
March 20
UKTV – Richard Osmans House Of Games (Season 2) 6.30pm
Richard Osman hosts the game show in which he sets a panel of four celebrity contestants a series of games and puzzles to test their general knowledge.
Discovery Turbo – Roadkill Garage (Season 6) 8.30pm
Presenters David Freiburger and Steve Dulcich use various tools on project cars and make their own moving violations by doing the wrong thing the right way.
TLC – 1000-lb Best Friends (Season 1) 8.30pm
Four larger-than-life best friends battle morbid obesity using hard work, heart and a wicked sense of humour. This girl gang has had each other's backs since high school, and they share the secrets of their crazy yo-yo diet sisterhood.
Nickelodeon – The Loud House (Season 6) 3.45pm
In a family of ten sisters and relatives, Lincoln Loud, a young and innocent boy, finds different creative ways with his best friends to survive.
Nick Jnr – Tiny Chef (Season 1) 5.35pm
Tiny Chef, a social media sensation and herbivore, introduces and cooks new recipes for tiny plant-based dishes from his tree-stump home.
March 21
Discovery – Valley Of The Kings: The Lost Tombs (2 Hour Special) 9.30pm
With over sixty tombs, the Valley of the Kings is the most-famous burial ground on Earth. In the biggest Egyptian excavation ever, a team of archaeologists led by Zahi Hawass heads into the Western Valley to hunt for evidence of an undiscovered tomb.
March 22
Lifestyle – Selling Houses Australia (Season 15) 8.30pm
FOXTEL's smash-hit local production, Selling Houses Australia returns to production for its 15th season with Award-winning host and real estate expert Andrew Winter who will be joined by interior design expert Wendy Moore and landscape designer Dennis Scott.
A&E – Outback Truckers (Season 8) 8.30pm
Colourful men and women get behind the wheel of monster trucks as they tackle the extreme conditions over the toughest roads and loneliest highways of the Australian outback in order to deliver their goods on time.
BBC First – Sanditon (Season 3) 8.30pm
Charlotte Heywood moves to Sanditon, a fishing village attempting to reinvent itself as a seaside resort. Soon, she finds navigating the secrets and ambitions of the village's citizens.
BBC Earth – Nature's Biggest Beasts (1 Hour Special) 7.30pm
The world's biggest beasts have always captured the imagination. But while being big can have its advantages, it also comes with sizable challenges.
BBC Earth – Owls – Behind The Magic (1 Hour Special) 8.30pm
With their charismatic faces and extraordinary head-turning ability, owls are one of our best-loved birds. And yet it's rare to catch more than a glimpse of one in the wild. These mysterious birds haunt our night, floating through the darkness with an eerie silence.
MTV – Help! I Am In A Secret Relationship! (Season 2) 10.00pm
Travis Mills and Rahne Jones uncover secret relationships and the strange reasons behind them.
March 23
History – Cities Of The Underworld (Season 4) 7.30pm
Right beneath our feet, there are cities hidden by time that may hold clues that could rewrite history. In "Cities of the Underworld," Don Wildman travels to the farthest and deepest reaches of the globe, using cutting-edge technology to explore mysteries buried deep underground.
Crime + Investigation – Interrogation Raw (Season 1) 7.30pm
An all-new true crime series that explores the delicate twists and turns of some of the most fascinating interrogations ever done. Each episode will reveal every tactic, every make-or-break moment that occurs within those four walls.
BBC Earth – Louis Theroux: Forbidden America (Season 1) 9.40pm
Louis Theroux returns with a gripping series exploring three controversial corners of American entertainment, and meets those accused of dangerous, toxic, and criminal behaviour.
Animal Planet – Last American Cowboy (Season 1) 9.30pm
In the breathtaking wilderness of Montana, every Last American Cowboy battles each day to protect their legacy while providing for their future. Join three ranching families on their eight-month-long struggle to nurture thousands of calves from birth until the end of the season and their one payday of the year.
March 25
Investigation Discovery – Broken Harts (2 Hour Special) 9.30pm
This heartrending two-hour special will reveal the ugly truth behind the picture-perfect social media life of the Harts, exposing patterns of abuse and failures of a system that could have protected the innocent lives of Markis, Hannah, Abigail, Devonte, Jeremiah, and Ciera.
Discovery Turbo – Man Fire Food (Season 9) 7.00pm
Chef Roger Mooking explores the inventive ways Americans cook with fire. From small campfires to custom-made grills and smokers, he visits home cooks, pitmasters and chefs who are fascinated by fire and food.
UKTV – Midsomer Murders (Season 22) 8.30pm
The British detective drama revolves around Detective Chief Inspector Barnaby's efforts to solve numerous murders that take place in the fictional English county of Midsomer.
March 26
TLC – 90 Day Fiance: Happily Ever After? (Season 7) 8.30pm
Having navigated through the K-1 "fiance visa" process, the couples are now married, but they quickly realise the honeymoon is over as real life sets in.
March 27
Fox Showcase – Succession (Season 4) 8.30pm
In the upcoming fourth season, the sale of media conglomerate Waystar Royco to tech visionary Lukas Matsson moves ever closer. The prospect of this seismic sale provokes existential angst and familial division among the Roys as they anticipate what their lives will look like once the deal is completed.
Lifestyle Food – The Great Cookbook Challenge With Jamie Oliver (Season 1) 8.30pm
The Great Cookbook Challenge is a brand new cooking competition format in which the country's best undiscovered cooks compete against each other to win a life-changing prize… a book deal with a major UK publisher to have their very own cookbook published.
Lifestyle Food – Gordon, Gino & Fred's Road Trip Specials (Season 2) 9.30pm
Chefs Gordon Ramsay, Gino D'Acampo and master maitre d' Fred Sirieix visit various countries and cities, where they explore local culture and cuisine.
UKTV – Father Brown (Season 9) 8.30pm
The special episode will see Lady Felicia and her husband Monty host a lavish masked ball counting down to 1954. However, their plans are ruined when the Minister of Defence, Sir Charles Hakeworth is murdered by a masked figure.
March 28
Fox Docos – Dirty Cash (Season 1) 7.30pm
Dirty Cash decodes the crime business: observing and capturing, with unique access, the reality of the world's most profitable crime businesses. The series will then decrypt their business models in the classroom by focusing on their turnover, margins, logistics and commercial strategy.
Discovery – Tut's Lost City Revealed (1 Hour Special) 9.30pm
A century ago, archaeologist Howard Carter discovered the intact tomb of the boy king, Tutankhamun. Now, legendary archaeologist Dr. Zahi Hawass has uncovered a lost golden city that holds the secrets of King Tut's final days and Egypt's Golden Age.
March 29
Lifestyle Home – Good Bones (Season 7) 8.30pm
Mother/daughter duo Karen E. Laine and Mina Starsiak transform rundown homes around their hometown of Indianapolis into stunning remodels.
Crime & Investigation – My Daughter Joined A Cult (Season 1) 9.30pm
Documenting claims made by ex-devotees, My Daughter Joined a Cult follows the life of the controversial and self-styled godman, Swami Nithyananda whilst giving a voice to individuals who were at the epicentre of it all.
BBC Earth – Super Squirrels (1 Hour Special) 7.30pm
The squirrel family is one of the most widespread on Earth, so what is the secret to its success? This film reveals the extraordinary abilities of these cheeky characters and sees their problem-solving skills put to the test.
Discovery – Deadliest Catch: The Viking Returns (Season 1) 7.30pm
Sig Hansen lures his family back to their Norwegian homeland hoping to build a new king crab fishing empire. As co-captain Mandy begins her own family, starting over in the land of their ancestors becomes an unexpected journey to rediscover a lost legacy.
March 30
History – History Uncovered (Season 3) 9.30pm
Through an exploration of great national or international myths, this full archive documentary collection revisits the key moments of the 20th century with a new perspective in order to provide a new, smarter and more subtle interpretation, bringing elements to light that have been forgotten or sometimes overshadowed.
A&E – Mud Mountain Haulers (Season 1) 8.30pm
In the high mountains of British Columbia, huge tree trunks and high wages tempt men to take big risks. Craig and Brent Lebeau go into the woods in search of the big money.
MARCH MOVIES
March 1
Language Lessons – Drops on VOD 12.00am (Linear TX 8.30pm, March 5)
A Spanish teacher and her student develop an unexpected friendship.
Lost Illusions – Drops on VOD 12.00am (Linear TX 8.30pm, March 12)
(France). Story of the rise and the fall of a young man in Paris who dreamed to be a writer and became a journalist. (Subtitles)
Buried In Barstow – Drops on VOD 12.00am (Linear TX 8.30pm, March 8)
Angie Harmon stars as Hazel King, a single mother determined to shield her daughter, Joy from the life she once had while protecting and defending those who can't protect themselves.
The Disappearance Of Cari Farver – Drops on VOD 12.00am (Linear TX 8.30pm, March 2)
When his girlfriend, Cari, starts sending him demanding messages Dave decides to end the relationship. Shortly after Cari disappears but he and his ex-girlfriend start receiving messages from her and the police make a shocking discovery.
Vacation Home Nightmare – Drops on VOD 12.00am (Linear TX 8.30pm, March 13)
Inspired by a True Story. When a woman is attacked in her short-term rental, the company's shady Clean-Up Team steps in to help her pick up the pieces. But she soon finds that the charming head of the team might only be cleaning up his own crimes and will go to any measures to silence her.
The Pastor's Wife – Drops on VOD 12.00am (Linear TX 8.30pm, March 16)
The story is based on the real-life 2006 media sensation where Mary Winkler murdered her small-town preacher husband.
Tempted – Drops on VOD 12.00am (Linear TX 8.30pm, March 6)
A married woman becomes attracted to a young man after she takes the ashes of her nanny to Hawaii.
March 4
Murder Party – Drops on VOD 12.00am (Linear TX 8.30pm, March 19)
(France) Follows Jeanne, a brilliant architect that suddenly has to investigate the murder of the landlord and patriarch of the mansion she was assigned to renovate. (Subtitles)
March 5
All My Friends Hate Me – Drops on VOD 12.00am (Linear TX 8.30pm, March 17)
Pete is cautiously excited about reuniting with his college crew for a birthday weekend. But, one by one, his friends slowly turn against him. Is he being punished, is he paranoid, or is he part of some sick joke?
March 9
Bullet Train – Drops on VOD 12.00am (Linear TX 8.30pm, March 11)
Five assassins aboard a swiftly-moving bullet train find out that their missions have something in common.
The Invitation – Drops on VOD 12.00am (Linear TX 8.30pm, March 10)
A young woman is courted and swept off her feet, only to realise a gothic conspiracy is afoot.
Nope – Drops on VOD 12.00am (Linear TX 8.30pm, March 18)
The residents of a lonely gulch in inland California bear witness to an uncanny and chilling discovery.
March 11
Jane – Drops on VOD 12.00am (Linear TX 8.30pm, March 15)
Olivia is a young woman who gets deferred from her dream college and experiences frightening panic attacks. In an attempt to regain some sense of control, she embarks on a social media-fueled rampage against those that stand in her way.
March 14
Millie Lies Low – Drops on VOD 12.00am (Linear TX 8.30pm, March 22)
Anxiety-ridden Millie is on her way from Wellington to New York for an internship at a prestigious architecture firm when a moment of panic causes her to miss her flight.
March 20
Mona Lisa And The Blood Moon – Drops on VOD 12.00am (Linear TX 8.30pm, March 24)
A girl with unusual powers escapes from a mental asylum and tries to make it on her own in New Orleans.
March 21
Elvis – Drops on VOD 12.00am (Linear TX 8.30pm, March 25)
The life of American music icon Elvis Presley, from his childhood to becoming a rock and movie star in the 1950s while maintaining a complex relationship with his manager, Colonel Tom Parker.
Disclaimer: Although every effort has been made to ensure accuracy, all programming is subject to late change. Foxtel may vary channel content or transmission times. Foxtel is not liable for any loss or disappointment any viewer may suffer as a result. All times listed in AEST.
About Foxtel
Foxtel is a premium entertainment brand that connects Australians with local and international dramas, award-winning movies, documentaries, reality, lifestyle and sport. The world's best entertainment, all in one place.
You can learn more and subscribe at Foxtel.com.au or call 131 787.