The most romantic season of Farmer Wants A Wife is on the way    
Five new farmers are preparing to follow their hearts when Farmer Wants A Wife returns with its most romantic season ever on Channel 7 and 7plus.
For the first time on Australian television, every farmer will find real love, but who will they choose?
Thousands of eligible single ladies have applied to meet the farmers. Join as they meet their favourites, inviting a special five back to the farm to learn who will spark a love that can last forever.
Through first glances, first kisses, romantic dates and life-changing moments, this season, every farmer will know what true love feels like.
After nine weddings, five long-term relationships and 25 babies, Australia's favourite bush fairy tale returns with host Samantha Armytage and co-host Natalie Gruzlewski playing cupid, as they guide the new crop of farmers down the road to real love.
This year's farmers include: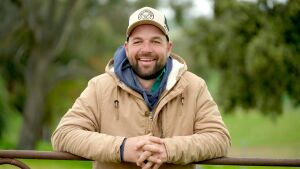 Farmer Brad, 32 – Cootamundra, NSW
Farmer David, 29 – Pozieres, Queensland
Farmer Brenton, 26 – Darriman, Victoria
Farmer Matt, 23 – Bookham, NSW
Farmer Andrew, 41 – Narromine, NSW
Farmer Wants A Wife is produced by Eureka Productions for the Seven Network.
Farmer Wants A Wife – Coming Soon to Channel 7 and 7plus in 2023
Media Release – Seven