Q2 Programming on Nine – With Married at First Sight coming to a close soon, Nine looks to continue its strong start to the year with proven hits including Lego Masters and Travel Guides. NRL will bookend the back part of the week.
Here is what you can look forward to on Nine in Q2:
Lego Masters




Hamish Blake and Ryan 'Brickman' McNaught are returning to our screens for a fifth season of LEGO® Masters in 2023.
But in the sneak peek – which you can watch in the video above – Hamish reveals there's a big twist coming to the new series.
The teaser transports viewers to "a world far far greater than you or I could ever dream" and Hamish channels his inner Doctor Strange.
"Open your mind to a new dimension of grandness," Hamish bellows.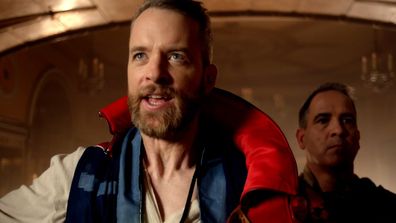 He thumps his staff into the ground and summons a group of LEGO builders.
Well, LEGO fans, you're in for a big shock because there are some familiar faces coming you might recognise.
"The best LEGO builders of all time are back," the voice-over announces.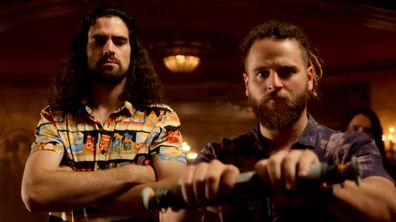 "Welcome back my special ones, you are the chosen few," Hamish says.
Season 4 winners Joss and Henry and Season 3 favourites Owen and Scott are just a few of the all-stars returning to LEGO Masters Grand Masters and "the new LEGO-verse – which Hamish promises is a real word – "needs their power".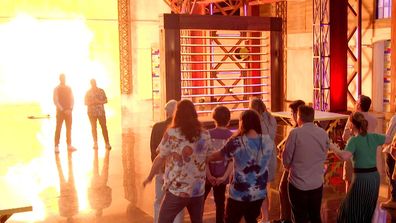 The LEGO Masters all-stars will pull out all the stops with technical builds and impressive theatrics as they vie for the title of "Australia's first Grand Masters".
"There can be only one [Grand Master], well two, one team of two," Hamish clarifies
LEGO Masters Grand Masters Season 5 is coming soon to Channel 9 and 9Now.
RPA




The leading and captivating real-life series that ignited Australia's love of observational documentaries makes its long-awaited return when the new season of RPA premieres on Monday, March 27 at 9.00pm AEDT on Channel 9 and 9Now.
Debuting on Channel 9 from 1995 to 2012, RPA gave viewers around the country unique and exclusive access into one of Australia's leading public hospitals, Royal Prince Alfred in Sydney.
Now more than ten years on, the compelling series returns to take viewers into a new era of medicine inside Australia's number one hospital. From the Emergency Department to the wards and operating theatres, RPA will showcase the amazing dedication of the doctors, nurses and specialists, as well as spotlighting the patients' inspirational stories of courage and determination.
One of Australia's favourite actors, Rodger Corser, narrates this gripping new season of the inner workings and behind-the-scenes drama of RPA hospital.

Capturing the raw, unfiltered and touching moments of human drama, the new series will bring more emotionally powerful stories of courage, heartache, joy and struggle as patients endure brave journeys in treatment and undergo life-changing experiences.
In this season, RPA will add another layer of storytelling depth, digging deeper into the medical teams and patients than ever before. We learn about the hero doctors on the frontline saving lives, understanding why they do what they do and how it affects them. We also get to know the patients' back stories in their home environment, seeing their lives outside the consulting rooms and hospital wards.
Plus, RPA will embrace the vast revolutionary changes medicine has made in the last decade with advancements in technologies and treatments such as minimally invasive brain, heart and robotic surgery, 24/7 clot retrieval procedures for stroke sufferers, and many more.
RPA is a 9Network series, produced by McAvoy Media with the cooperation of patients and staff at Royal Prince Alfred Hospital.
RPA – MONDAY MARCH 27 AT 9.00PM ON CHANNEL 9 & 9NOW
Travel Guides




Logie Award-winning Travel Guides will be returning in 2023 with the ultimate traveller's guide for your next escape.
The travel critics are back as they take off for a seventh season filled with more adventurous destinations.
Narrated by Denise Scott, Travel Guides is produced by Nine.
Parental Guidance




When it comes to parenting, everyone has an opinion. Parental Guidance returns in 2023, putting 12 new parenting styles under the microscope to find out what works best.
When Parental Guidance first premiered, it broke new ground and got the nation confronting the biggest question: how should we be raising our future adults?
Now, in this thought-provoking series, Today host Ally Langdon and parenting expert Dr Justin Coulson are back, laying down bigger and tougher parenting challenges. Designed to reveal the strengths and weaknesses of each parenting style, these challenges are all grounded in real-life scenarios.
Parental Guidance is produced by Eureka Productions for the Nine Network.
Continuing into Q2




60 Minutes
100% Footy
Footy Classified
Botched
Chicago Med
Space Invaders
March / April

Love After Lockup: Season 8 – March 31
Brittany Murphy: An ID Mystery – March 27
iZombie: Season 1-5 – April 3
You, Me and My Ex: Season 1 – April 3
Madam Secretary: Season 1-6 – March 6
Scorpion: Season 1-4 – March 22
Family Law: Season 3 – April 1
Coming Soon

Nurses Season 1
Madam Secretary S5 + S6
Love Island UK
Duncanville S3
Other TV Central Nine content HERE
Multi Channels




Nine did not make comment on their multi channels howver the following shows will continue:
Bering Sea Gold
Gold Rush: Dave Turin's Lost Mine
Street Outlaws: Fastest in America
How the Universe Works
Alaska: The Last Frontier
The Great House Giveaway
Scott's Vacation House Rules
Farmhouse Fixer
Yard Crashers
Million Dollar Listing: Los Angeles
Country House Hunters Australia
Desert Vet
The Madame Blanc Mysteries
Antique dealer Jean White finds her life turned upside down when she learns her husband Rory has died on his way home from the south of France, all of their money has disappeared, their shop is remortgaged to the hilt and their assets pawned off.
US Master Golf
Wide World of Sports presents the 87th edition of the U.S. Masters Golf 2023 live from Augusta National Golf Club in Augusta, Georgia.
Join Catriona Rowntree as we leave the city and enter the beautiful Australian countryside. Country House Hunters captures the essence and quality of living in the beautiful Australian bush.
Rosewood
Love Island UK
Raising Hope
About a Boy
Exclusive: MAFS to take on I'm a Celebrity HERE
Exclusive: Q2 Programming on Seven HERE