Q2 Programming on 10 – 10 has had a successful launch to 2023 with Australian Survivor performing strongly in total people, in demographics and with 10 Play. 10 moves into Q2 with I'm a Celebrity… Get Me Out of Here! and with proven successful leads outs with Have You Been Paying Attention? and The Cheap Seats.
Here is a taste of what to expect in Q2 on 10:
I'm a Celebrity… Get Me Out Of Here!
We're back in Africa baby! Yep… after two seasons in Northern New South Wales, I'm a Celebrity… Get Me Out Of Here! is back, live from South Africa!
Would you endure four weeks living on a diet of rice and beans, supplemented by the occasional warthog testicle? Would you be buried alive as dozens of hangry snakes are unceremoniously dumped on you? Would you be happy with a bed buddy of the eight-legged variety? Or even worse, one that snores?
Well, probably not. But for your viewing pleasure, we have scoured the globe for a mish mash of celebrities who are real screamers.
Season nine kicks off Sunday, 2 April at 7.30pm on 10. The lady who needs no introduction (as she will do it herself), Julia Morris, and the good doctor, Dr. Chris Brown, are back too.
This season, the brief was simple. If it's not fun, if it's not funny, then it's not in the show.

Armed with a new bunch of celebrities mad enough to ignore the fine print on their contracts under the heading "things that can kill you", this season is going to be bigger, better and more bonkers than ever before.
With only each other and the resident black mamba to turn to, this diverse group of camp mates will swap their comfortable lives for a no-frills jungle experience. They will suffer through ridiculous challenges, meagre food rations, basic accommodation, and the brutal conditions of the South African jungle, all to raise $100,000 for their chosen charity.
Broadcasting live, five nights a week from South Africa (or is it The Blue Mountains?), I'm a Celebrity… Get Me Out Of Here! is all about hilarious, family entertainment.
The trials department have been working overtime to concoct the most outrageous, heart-stopping trials in I'm a Celebrity…Get Me Out Of Here! Australia history and food challenges that are bigger, bolder and brighter. Celebrities will be dropping faster than you can say "buffalo tongue milkshake".
Julia Morris and Dr Chris Brown are going to dish out a huge season of fresh twists, crazy surprises and endless LOLs. So much so, that "You can't make them do that" has become the OH&S guy's newest catch phrase.
Which celebrities will brave the jungle in 2023? Who will have the courage to stay and who will be first to scream…"I'm a Celebrity… Get Me Out Of Here!"?
I'm a Celebrity… Get Me Out Of Here! is an ITV Studio Australia production for Network 10 and begins Sunday 2 April at 7:30pm.
Have You Been Paying Attention?
Have You Been Paying Attention? assembles the fastest and funniest comedians as we look back at the stories that grabbed your attention over the past seven days.
Tom Gleisner returns to the Quizmaster podium with a fresh deck of questions from the world of showbiz, televised quests for love, the latest viral videos, mystery boxes, celebrity scandals, sporting sagas and triumphs, and the antics of our headline-grabbing politicians.
As they say, you're only as good as the company you keep, and Tom always has a bevy of top tier comedians waiting to hit him with their best shot. Of course, there's our permanent contestants Sam Pang and Ed Kavalee, they will always be on hand to keep Tom's ego in check and throw in a correct answer or two around all the wisecracks.
The Cheap Seats
Superhosts Melanie Bracewell and Tim McDonald return with a brand-new season of The Cheap Seats.
She's a netball-loving New Zealand stand-up comedian. He hosts a podcast about Formula One racing despite not yet having a driver's licence. Put them together and somehow, they manage to shine brighter than a United Australia Party billboard.
Each Tuesday night The Cheap Seats takes a comedic deep-dive into the shallow end of our weekly news cycle. Politics, world affairs, sport, pop culture, celebrities behaving badly, hosts behaving even more badly – if it was broadcast, published, tweeted or simply swiped left on in the past seven days then it's likely to appear on the show.
So get set for your weekly dose of news and current affairs – as seen from The Cheap Seats. Returning to 10 and 10 Play.
Bondi Rescue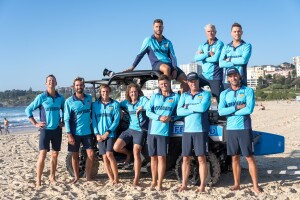 After two years of closed borders and wet summers, Bondi is back it's busy best as international and interstate visitors return to join locals on the world's most famous beach. For some lifeguards it's the first time they've been challenged with the task of protecting 30,000 beachgoers and performing dozens of rescues in a day.
Veteran Harries is on a countdown to his 6000th rescue but when he's called to help a baby that has stopped breathing, he faces the biggest challenge of his 28 year career.
Maxi is back and drops the Mr Nice Guy persona when two swimmers he rescues don't co-operate. Later, in a career first, he performs a delicate operation that gathers a crowd.
In his 30th year as a lifeguard, Hoppo risks humiliation when he chooses a random beachgoer to demonstrate his Float To Survive technique.
Whippet is brought to tears seeing the how the $130,000 he raises by swimming the English Channel is spent helping the lives of children living with autism.
Koops is confronted with his first resus when a local man who swims at Bondi is dragged from the water motionless and applies CPR until paramedics arrive.
MasterChef Australia: Secrets & Surprises
Expect the unexpected as Season 15 of MasterChef Australia: Secrets & Surprises turns up the heat to deliver a series full of twists and turns.
Featuring jaw-dropping dishes and a feast of flavours, and there will be no holds barred as the race commences for the title of MasterChef Australia 2023.
Now at helm of their fourth main series, judges Jock Zonfrillo, Andy Allen and Melissa Leong welcome a brand-new bunch of hopefuls, who will also be inspired by visiting world-class guest chefs. With only 18 coveted aprons on offer this year for the nation's most passionate amateur cooks, there is a lot on the line.
With challenges designed to push them to their limits, the contestants are determined to leave nothing on the table as they learn and grow as cooks. A who's who of the Australian food scene, alongside feted international guest chefs will showcase their incredible mastery of skill as they join to both challenge and teach.
MasterChef Australia is Australia's most successful cooking competition. In 2022, the series took home the Most Popular Reality Program award at the TV Week Logie Awards, and more recently, was awarded its sixth AACTA Award for Best Reality Program, cementing its status as a much-loved Aussie icon.
With the title of MasterChef Australia 2023 up for grabs, as well as $250,000 in prize money, just who will have the secret to success?
Continuing Series

The Sunday Project
The Project
Ghosts
NCIS
NCIS: Hawaii
Law & Order: SVU
Fire Country
Gogglebox
Blue Bloods
CSI: Vegas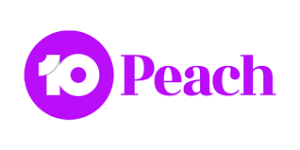 10 Peach will continue to air our audiences favourite sitcoms (as per the current schedule). Our line-up includes Friends, The Big Bang Theory, Seinfeld, Two and a Half Men and Mom.
Charmed will continue to play out its final season on Friday nights.
10 Bold continues to be the home of the best crime procedurals in the world including the NCIS franchise (original, LA and New Orleans), Bull, CSI Vegas and Hawaii 5-0. (NB: These are not premieres). 10 Bold will also continue our coverage of the Isuzu UTE A-League with two live matches per week (Paramount+ covers the rest of the matches.)
In the Dark will continue to play out its final season on Monday nights.
Daytime our children's line up in Q2 includes FTA premieres of Henry Danger S5, The Loud House S4, Deer Squad S1 and The Thundermans S4.
Primetime features the FTA premiere of MTV Cribs International S1 alongside the audience favourites of The Middle, The Graham Norton Show, Catfish, Stand Up Specials and movies.
A link to 10 Play is HERE
More Tv Central 10 content HERE