C*A*U*G*H*T on Stan – Australia's unrivalled home of original productions, today released an exclusive sneak peek of Susan Sarandon and Bryan Brown in the Stan Original Series C*A*U*G*H*T, Kick Gurry's directorial debut to premiere September 28, all episodes at once, only on Stan.
The biggest ensemble of Hollywood and home-grown talent in an Australian original television production, Stan continues to announce additional cast members, with Nicholas Hammond (The Sound of Music) and Silvia Colloca (The Twelve) joining director, producer and writer Kick Gurry (Edge of Tomorrow) alongside Sean Penn (Gaslit), Matthew Fox (Lost), Bryan Brown (Palm Beach), Ben O'Toole (Detroit), Lincoln Younes (Last King of the Cross), Alexander England (Stan Original Series Black Snow), Susan Sarandon (Blue Beetle), Mel Jarnson (Mortal Kombat), Fayssal Bazzi (Stateless) and Dorian Nkono (The Twelve).
Also starring in the series is Travis Fimmel (Vikings), Rebecca Breeds (Clarice), Tuppence Middleton (Downton Abbey), Bella Heathcote (Stan Original Series Scrublands) and Erik Thomson (Black Snow). The series will be released globally by Fremantle.
Our troops aren't safe. Neither are our DMs.


After the Australian Minister of Defence (Erik Thomson) texts a 'secret file' to the Princess of Behati-Prinsloo, a small island nation, he sends four Australian soldiers (Gurry, O'Toole, England and Younes) into the war-torn country on a secret mission to retrieve the file. 
Mistaken for Americans, they are captured by freedom fighters (Bazzi, Jarnson and Nkono) and produce a hostage video that goes viral. When the soldiers reach celebrity status on social media, they realise that being caught might just be the best thing that could've happened to them. They're about to make search history.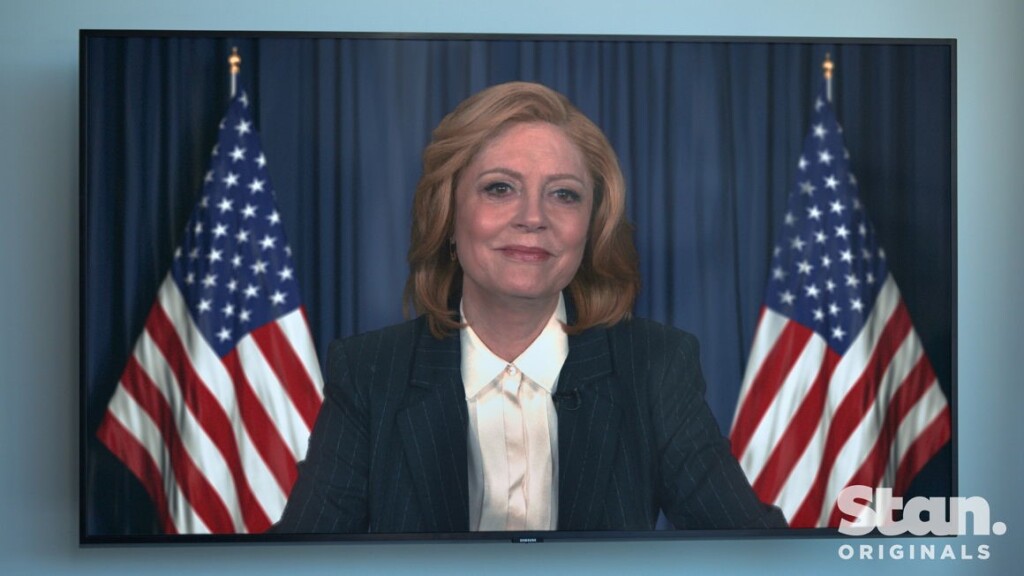 Following a deal with Fremantle, the series is due to launch exclusively on new streaming service ITVX in the UK in October 2023.
The Stan Original Series C*A*U*G*H*T is created, produced and directed by Kick Gurry. Sean Penn executive produces alongside producers John Schwarz and Michael Schwarz (Danger Close: The Battle of Long Tan, Stan Original Film Gold) from Deeper Water Films, and Brendan Donoghue. C*A*U*G*H*T is executive produced by Cailah Scobie and Amanda Duthie for Stan. The series is produced in association with Fremantle, who will also handle international distribution for the series.
The Stan Original Series C*A*U*G*H*T premieres September 28, all episodes at once, only on Stan.
Media Release – Stan
TV Central Stan content HERE